TRAININGS & COACHINGS
Our Trainings & Coachings are up to 100% FUNDABLE by the BAA and Jobcenter.
Our comprehensive trainings and coachings are aimed at helping people to understand and develop their skills and successfully position themselves in the market.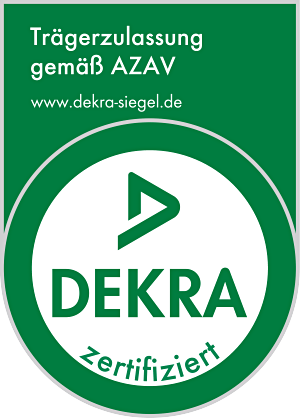 We are an AZAV accredited and certified educational institution.
With more than 15+ years experience in the German market providing staffing solutions & consulting to companies in various industry sectors like Aerospace, IT, Engineering, Telco & Automotive we provide you with first hand valuable insights on the European Employment Market.
Improve your personal & professional brand
position yourself successfully in the market for better employment opportunities
Talk to us! With our Trainngs and Coachings we offer all-round support & advice related to career opportunities, employment in Germany and relocation, including:
Assistance for Job-seekers
Assistance in career change
Assistance to parents getting back to careers after parental leave
Interview Coaching
Job Application Coaching
Professional & Personal Branding
Assistance and Support during Probation period
Assistance and guidance with contract signing
Help in searching new position as desired
Assistance and Coaching for women re-entering the job market after maternity leave